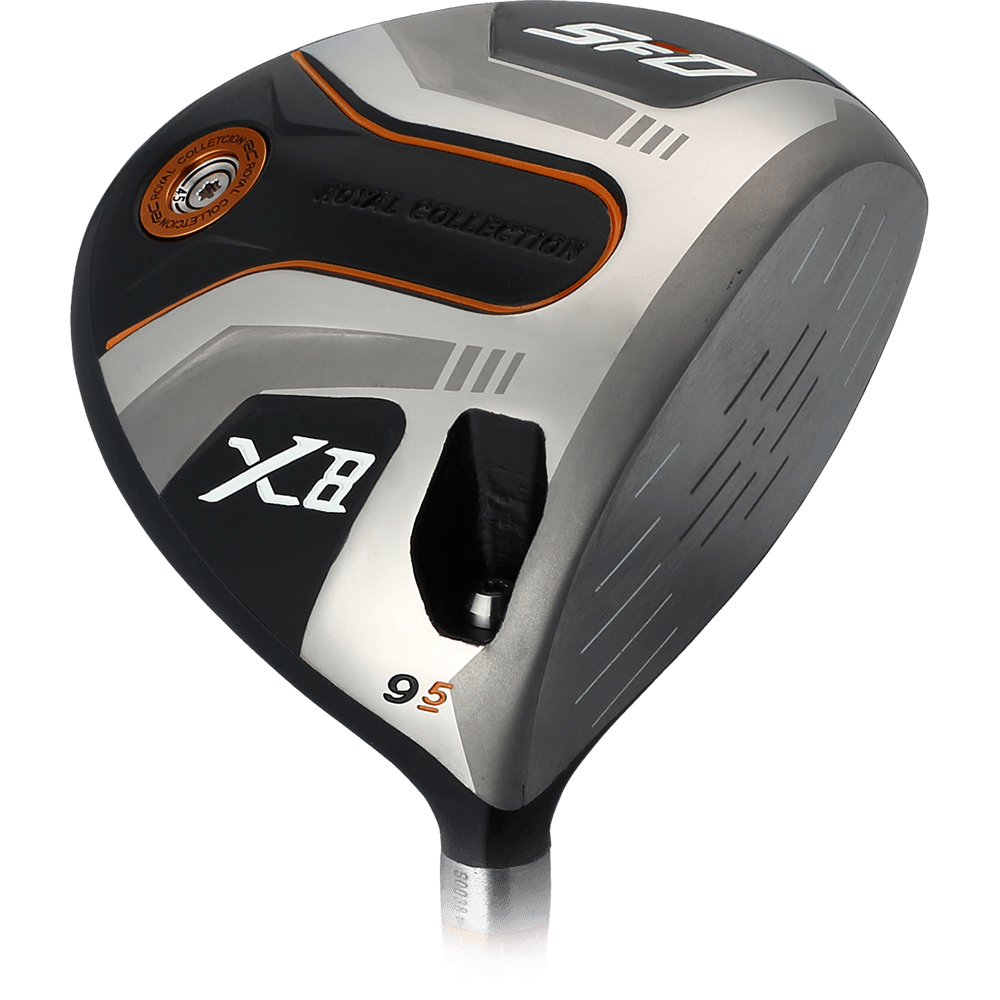 The large 27° center of gravity angle makes it easier for the face to return and captures the ball firmly to achieve a stable high trajectory.

With adjustable features that allow eight ways to adjust to the needs of the player.
The forged cup face creates a comfortable playing feeling and maximizes the sweet area by the unique uneven wall structure, increasing the rebound of the whole core.

The large center of gravity of 27 ° allows the face to return more easily and captures the ball firmly, achieving a stable and high trajectory.

The standard weight of 197g can be adjusted from 194 to 201.5g with the optional weight screw.

Equipped with an adjustable function that allows eight adjustments to meet the needs of the player.

Available in 2 lofts option: 9.5° and 10.5°.


Comes with Speeder RC LT-5 as its standard shaft.Speeder Evo V available as custom shaft.
Material / Method / Finish
4-piece structure / 6-4 titanium forged cup face * with adjustable function
Count
DRIVER # 1Ti5
Loft / Lye (°)
9.5 / 59.5
10.5 / 59.5
Face angle
Somewhat open
straight
Head weight (g)
197
197
Head volume (cm3)
453
453
Center of gravity position (mm)
SS height 34.5 Center of gravity depth 41.0 Center of gravity distance 38.5
Club length (inch)
46
Adjustable function
Loft angle: -1 ° to + 1 ° / Lie angle: Standard to 2 ° upright (8 patterns)
Shaft
SPEEDER RC LT-5 + S
SPEEDER RC LT-5 + SR
SPEEDER RC LT-5 + R
SPEEDER569 EVO V S
Balance
D2
D1
D1
D2
Shaft Weight
56g
53g
51g
59.5g
Torque (degree)
4.9
5.0
5.2
4.5
Shaft Cndition
Ahead
Ahead
Ahead
Ahead
Club Weight
About 303g
About 299g
About 297g
About 305g
Grip
Original rubber X8 with RC logo (weight 50g | caliber M60 | no back line)
Specifications are as of March 2019. Please note that it is subject to change without notice.

Please note that specifications may vary slightly from actual values ​​due to planned design values.