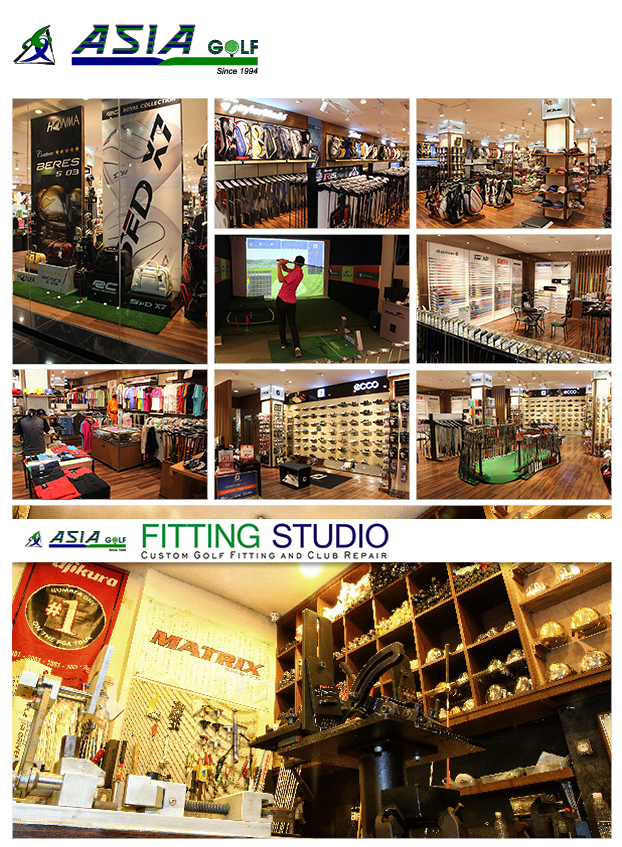 Asia Golf

Asia Golf merupakan perusahaan yang bergerak di bidang retail golf sejak tahun 1992, berlokasi di Jakarta – Indonesia. Fokus perusahaan dalam penjualan dan distribusi peralatan golf. Saat ini Asia Golf sudah memiliki 5 toko golf yang terdapat di Jakarta, Surabaya, dan Bandung. Asia Golf terus melakukan ekspansi membuat toko-toko baru dan memperluas jaringan distribusi ke banyak outlet dan pro shop di seluruh Indonesia.Asia Golf adalah distributor resmi di Indonesia dari beberapa merek ternama seperti Tour Edge, Royal Collection, MD, OBAN Greg Norman, PG, Cutter&Buck, Mega, Voice CAddy, Golf Buddy, Southport.

Asia Golf Store

Asia Golf Store – Jakarta alamat terletak di Jalan Pintu Air 11 B-C Jakarta Indonesia 10710. Konsep baru toko golf terlengkap di Indonesia mulai dari peralatan dan perlengkapan golf, apparel, sampai aksesoris golf. Asia Golf Store menyajikan kenyamanan dan fasilitas berbelanja Golf bagi kostumer. Konsep baru toko golf Asia Golf dengan fasilitas golf lengkap, kostumer bisa langsung melakukan Golf Fitting, Custom Fitting, dan mencobanya di ruang simulator golf paling mutakhir.

asiagolf.id

Asia Golf meluncurkan websitenya yaitu asiagolf.id agar memudahkan kostumer mendapatkan semua informasi golf, informasi produk-produk terbaru Asia Golf.

Asia Golf – General

Asia Golf was established in 1992 with its Head Office located in Jakarta (Indonesia). The company is engaged in the sale and distribution of golf equipments. Currently, Asia Golf is located in Surabaya, Jakarta and Bandung with a total number of five retail outlets. It continuously expands its presence in Indonesia by increasing the number of its retail outlets and pro shops. Asia Golf is the official distributor of several world known brands such as Tour Edge, Royal Collection, MD, OBAN, Greg Norman, PG, Cutter&Buck, Mega, Voice Caddie, Golf Buddy, Southport for Indonesia.

Asia Golf – Golf Fitting

As a company focusing on outstanding customer service Asia Golf has the latest golf fitting equipment. It provides the most complete club fitting service and provide custom fit sessions using the latest technology by exploiting the advances of Trackman launch monitor programmes.

Asia Golf – Customized Services

Asia Golf has over 15 years of experience in providing customized crystal and accessories engraving for golf tournaments. It has provided its engraving services for companies such as Barclays, Standard Chartered Bank , Garuda Indonesia, Air Asia, Catepillar, Pertamina, and many more.